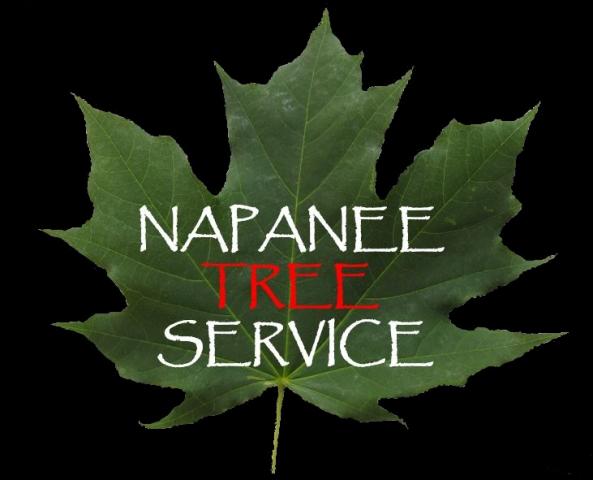 Tree Removal
The crew at napanee Tree Service is committed to the longevity and preservation of trees. However, situations arise when a tree must be removed. A tree may die, become hazardous or have grown in a poor location. One of our team members can go onsite to your location to help determine the best course of action. 
Trimming/Shaping/Topping
Trees are a vital part of our community, with proper care and planning you can protect your trees from injury and decline. Regular mainentance can ensure and promot healthy growth, improve the appearance and shape of your trees, and prolong their life. Not to mention reducing the risk of any storm damage to vehicles and your own and neighbors properties. 
Land/lot clearing
Be it for your home or commercial property, we offer land and lot clearing. Disposal of unwanted trees and limbs on your property is often disposed, but our chippers can turn them into landscape grade mulch and chips at no extra cost. 
Stump Grinding
When it comes time to have a stump removed, the best choice is to have one of our team members use a Stump Grinder. This saves time and work from a job, which when done manually can be quite messy and time and labor intensive. Our grinders will dig 6-10" to ensure no pieces remain on the surface. 
Brush Chipping
We Brush chip onsite when removing and trimming trees, but we can also also chip exsisting brushpiles on your property. The wood chips produced are great for mulching and landscaping! Our portable chipper can handle wood up to 12" in diameter, great for even the largest jobs.
Tree planting
We assist in the planting of trees not only to commercial customers, but to your residence as well. Although many homeowners tackle the tasks themselves, there are times when the tree is too large, but many times it is best to have a professional come to do the work and determine the best location to promote proper health and growth. 
Cabling/Bracing
Tree cabling and bracing is the installation of the flexible steel strand cables and braces in trees to reduce stress damage from high winds, the weight of ice or snow and heavy foliage. Our goal is to help strengthen weak branches or limbs so that they are able to withstand severe weather and improve their longevity and reduce potential risks..
Custom Saw Milling
We provide custom saw milling on our premises. We can transform your logs into lumber to meet any of your needs.
NAPANEE TREE, WE WON'T BE BEAT!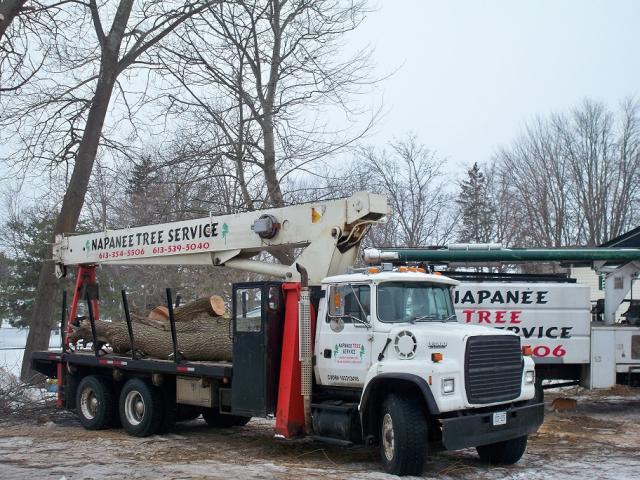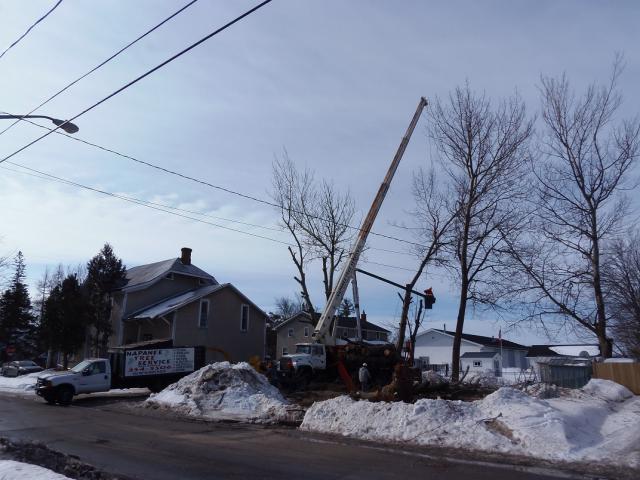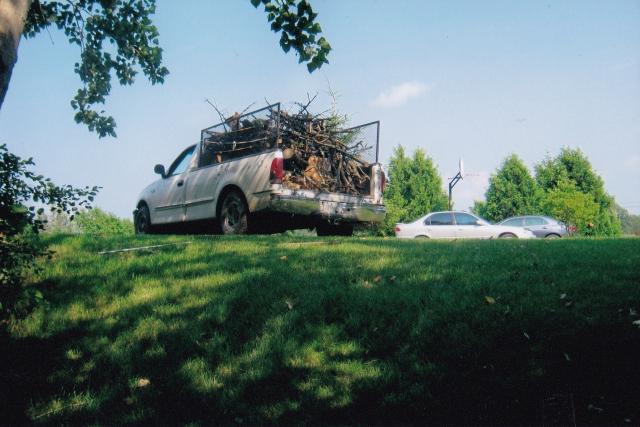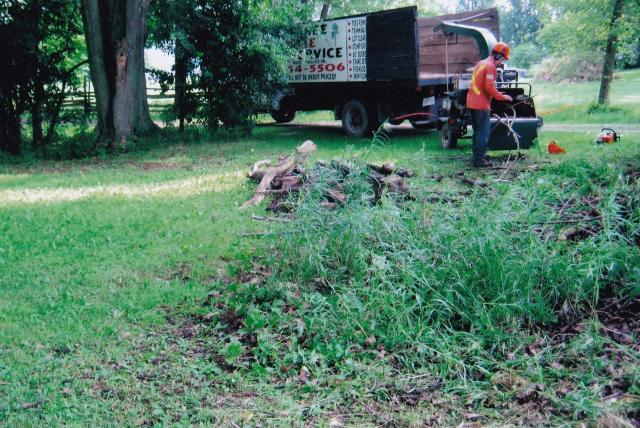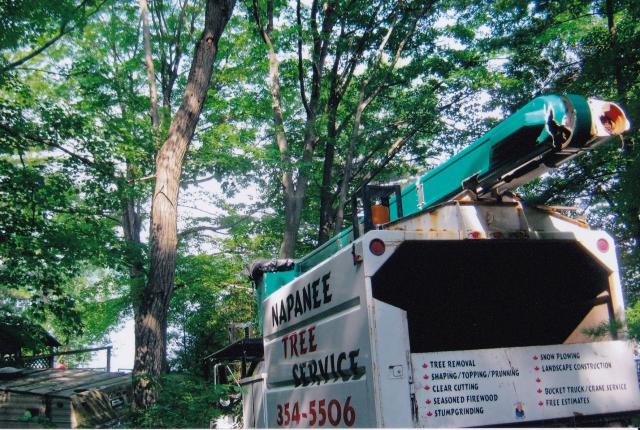 ® Napanee Tree Service 2014